Very few solar companies have such a rich history and journey like Sunrun Solar…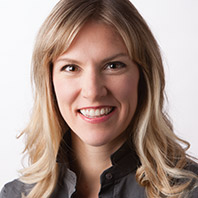 Sunrun is now the third-largest leasing company for solar panel installations in the U.S., with more than $2 billion worth of installations, 100,000 customers and 10 percent market share. The company operates in Hawaii, California, Arizona, Nevada, Oregon, Colorado, New Hampshire, Massachusetts, Connecticut, New York, New Jersey, Pennsylvania, South Carolina, Maryland and Delaware. Sunrun maintains an A+ rating from the Better Business Bureau.
Sunrun was founded by Lynn Jurich, the company's CEO, and Ed Fenster, the company's Chairman, who met at Stanford's Graduate School of Business. Both Jurich and Fenster shared Ernst & Young's 2010 Northern California Entrepreneur of the Year Award.
Ms. Jurich serves on the Sierra Club's Board of Directors and is a founding member of its Clean Technology Council. She was named one of Fortune Magazine's 2009 Ten Most Powerful Women Entrepreneurs and one of Forbes Magazine's Top 12 Women of Cleantech in 2011. Mr. Fenster is a member of the Pew Center for Global Climate Change and is an Advisory Partner for Millennium Technology Value Partners, a premier venture capital firm.
Sunrun offers third-party-owned solar installations, whereby a homeowner does not need to make a huge upfront investment to install solar panels to power their home. Instead, Sunrun finances installation and either takes a monthly fee or sells the power generated to the consumer for a reduced cost as compared to "grid" power offered by the local electric utility. Up to 70 percent of solar power consumers now prefer this third-party-owned method of purchasing, as it lowers upfront costs enormously.
Sunrun also offers customers the option of paying for their installations upfront and owning them outright.
Sunrun's solar systems are uncomplicated and designed to last as long as 40 years. They may need monitoring and/or occasional servicing during this time, but upfront, there is only a no-fee, one-time installation. If a customer leases their system, Sunrun takes care of any monitoring and/or servicing. If the customer purchases the system, the customer is responsible for any upkeep (minus any repairs covered under the warranty).
Sunrun guarantees the performance of its equipment, so if the performance doesn't match what was agreed on when contracts were signed, Sunrun will rebate the difference in costs directly to customers. This is over and above industry standards for operation.
For those customers who wish to purchase their equipment outright, Sunrun has two options. Customers can purchase it unconditionally using the BrightBuy option, or they can finance it via a 12-year or 20-year loan with monthly payments through the BrightAdvantage program. Costs will likely run between $18,000 and $40,000 per installation. Sunrun warranties their equipment for either 10 years or 20 years, depending on which the customer selects. Either purchasing option qualifies a customer for the maximum federal tax benefit they can receive for using solar equipment in their home.
Sunrun is completely transparent in how it does business, and it takes a great amount of pride in its customer service. Sunrun has gotten very positive reviews from consumers. The company generally provides a clear picture of the amount of energy its systems generate. Sunrun claims satisfaction ratings on par with companies such as Amazon, Southwest Airlines and Zappos.
"It was a great decision, going solar and doing it with SunRun. My system is performing better than had been presented to me. My system has been installed for 1.5 years now and I only regret not having done this sooner. The folks at SunRun are professional and a pleasure to deal with. I can't say enough about them."  —Barry Klein